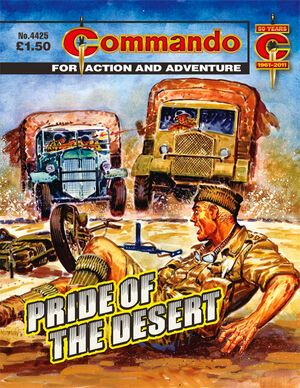 Back Cover Summary
Edit
What do you get if you send a marauding, aristocratic "Toffs Brigade" on a race against time to recover their stolen regimental silver?
You get a rip-roaring adventure, that's what!
And if that's not enough, don't forget to add a battered but trusty Bedford QL lorry nicknamed "Queenie"…better known as the
PRIDE OF THE DESERT
Publishing History
Edit
First published as no 4425 in September 2011.