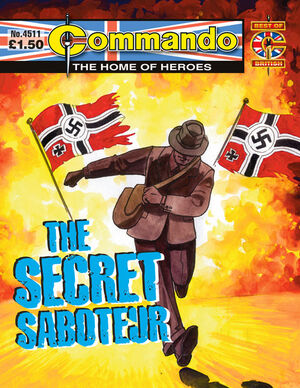 The Allies were gearing up to invade North-West Europe and the Germans knew it. Everyone was on high alert, with the Gestapo ruthlessly rooting out saboteurs and meting out rough justice to the civilian population.
In one area, though, they were plagued not by sabotage but by a series of - for them - unhappy accidents wrecking their war machine.
But were they accidents? One ex-Hamburg policeman - Tomas Merkel - wasn't convinced, no matter what his Gestapo boss thought.
Published July 2012 as issue 4511